On February 17, 2015, the New York City Housing Court (Hon. Jack Stoller J. H.C.), after trial, held that a rent stabilized tenant's nightly renting of his apartment to various third parties via Airbnb constituted illegal profiteering and awarded landlord a final judgment of possession and warrant of eviction. Notably, the Court held that tenant's infraction by engaging in short term rental was incurable and thus landlord was not required to first serve tenant with a notice to cure before commencing the eviction proceeding.
If you need help getting short term rentals under control,
Sublet Alert
might be the solution for you.
Learn more
.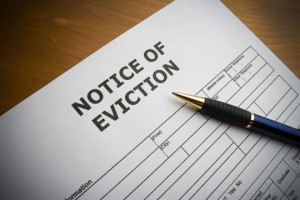 During the trial, evidence was taken proving tenant's legal rent at 450 West 42nd Street Apt. 46B (the "Apartment") to be in excess of $9,000.00 per month and preferential leasehold rent to be $6,670.00 (or a daily rate of $219.29 per night). Evidence was further adduced proving that either tenant himself, or tenant's employees acting on his behalf, advertised on Airbnb nightly stays at the Apartment for $649.00 per night with a "check in" time for 4:00pm and a "check out" time at 11:00am, a $95.00 extra person fee and a $150.00 cleaning fee.
Landlord introduced tenant's Airbnb profile into evidence during the trial and called building personnel who had recently been in the Apartment to confirm that the photographs found in tenant's Airbnb advertisement were of the Apartment. Relying on this evidence, the Court found the placement of the ad "compels the conclusion" that tenant caused the ad to be placed on Airbnb and therefore accepted the ad as an admission made by the tenant. Additionally, landlord called tenant to testify as part of its direct case. During tenant's testimony, the Court noted that tenant "was trying to be clever" in providing evasive answers and that tenant's inability to remember if he had ever charged anyone to sleep in the premises "defied common sense".
When given the opportunity to present evidence in his defense, tenant "chose to not put on a case". Noting that it would have behooved tenant to offer evidence in support of his defense, especially where tenant was represented by highly capable counsel and was an actual party to the proceeding personally familiar with the facts in controversy, the Court's decision stated that tenant's voluntary choice not to present evidence in opposition mandated the Court draw the strongest possible inference that landlord's unopposed evidence would permit.
While the decision is the first of its kind in New York City and sure to be cited by landlords for various propositions for years to come, it is important to fully appreciate the evidentiary hurdles a landlord will face in this type of proceeding which this particular landlord overcame in large part due to tenant's (i) evasive testimony during landlord's direct case and (ii) failure to present any evidence in his defense when given an opportunity. Since future landlords will unquestionably be faced with similar hurdles when prosecuting illegal profiteering holdover proceedings, it is critical to meet with counsel prior to any legal action to strategize how best to prepare and accumulate the necessary evidence to prevail at trial.
If you are confronted with a tenant's illegal profiteering off of their rent stabilized apartment by employment of Airbnb and similar short term rental websites, BBWG can help you.
---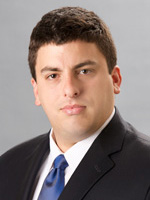 Scott Loffredo is an associate at Belkin Burden Wenig & Goldman LLP's Litigation Department. This article originally appeared in BBWG's monthly newsletter.