The increasing use of apartments for transient "Airbnb"-type occupancy discussed elsewhere in this newsletter has spread to co- ops and condominiums as well. However, because of their unique ownership and operational features, co-ops and condos — and their residents (who each paid significant sums for the privilege of owning their residence, and never expected to run into transiently new faces in the corridors and elevators on a revolving door basis) —are impacted differently. While at least one case, which is referenced in other articles in this newsletter, has resulted in the eviction of a rent-regulated tenant based on illegal profiteering, that basis would likely not exist in a co-op or condo setting. Consequently, co-op and condo Boards and managing agents need to approach transient occupancy differently than do rental building owners.
If you need help getting short term rentals under control,
Sublet Alert
might be the solution for you.
Learn more
.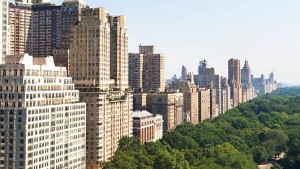 First, it is always easier to "keep the problem out", than to try to address it once it is already in the building. Therefore, a building's door staff and superintendent are its first (and last) line of defense. Boards and managing agents should impress upon staff — repeatedly — that their job functions include keeping unannounced visitors with suitcases from entering apartments in violation of building policy, and reporting infractions immediately, and that their job security may very well be jeopardized should they fail to do so. Unfortunately, some building employees have been known to "look the other way" when such visitors arrive, often motivated by financial considerations given by apartment owners with whom they are in cahoots. Building staff must be made to feel that violating building policies will cost them a lot more — i. e., their jobs — than the amounts they can hope to collect from the apartment owners bribing them. (Of course, smaller buildings with no staff seem to be disproportionately prone to being violated by Airbnb-type use, for obvious reasons.)
If transient occupancy does occur, the Board must take remedial action.
Virtually every co-op's proprietary lease contains a provision that regulates occupancy in apartments, including, specifically, restricting guest occupancy longer (or shorter) than stated periods and, normally, severely restricting guest occupancy in the absence of a shareholder of record. Many co-op proprietary leases also provide that an apartment cannot be used in violation of law. Similarly, virtually every condo has bylaw provisions that explicitly bar transient occupancy in an apartment, and prohibit illegal use of an apartment. A Board that discovers that an apartment is being used for violative and illegal transient occupancy must take appropriate legal action under its governing documents — in a co-op, such legal action would normally be a holdover eviction proceeding, and in a condo it would be an injunction/ejectment action. Typically, the governing documents also provide that the Board can recover its legal costs from the breaching apartment owner.
Further, a Board that discovers that an apartment is being used regularly as a transient accommodation should immediately notify the Mayor's Office of Special Enforcement, as well as the Department of Buildings Borough Commissioner's office. Both agencies have been very pro-active in investigating and, when warranted, taking legal action against such use. While such legal action may very well result in violations and fines being imposed against the building, the imposition of such violations and fines would normally trigger another remedy by the Board against the apartment owner—constituting prima facie evidence of illegal use, the existence of such violations and fines would buttress the Board's proceeding against the apartment owner, in effect making the City an important and powerful confirmatory ally of the Board. Finally, the apartment owner would normally have to indemnify the Board with regard to any such fine amounts, as well as any legal costs incurred by the Board in connection with the matter.
BBWG has represented many co-op and condo Boards in such matters, and we would be happy to help others address them as well.
---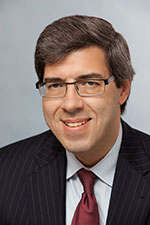 Aaron Shmulewitz heads the Belkin Burden Wenig & Goldman, LLP's Co-op / Condo practice. This article originally appeared in BBWG's monthly newsletter.