As cities in the US and abroad get serious about regulating short-term rentals, everyone from landlords to tenants to travelers who use this service need to be concerned about the potential of Airbnb eviction. In many areas, even if renting a property for less than 30 days is against the law, officials may have ignored violations or provided no disincentives to renting. In the last few years, pressure from angry neighbors that a constant rotation of renters was disrupting their neighborhood, or from housing advocates concerned about the impact of short-term rentals on the local housing market, have caused cities to get tough on violators.
In many cities, part of the motivation has been that guests who stayed in Airbnb properties were not paying the same transient taxes that those who stay in hotels pay, which means that both cities, counties, and even states lose out. While the hotel industry may have pressured cities to take action against a very real threat to their business, the fact is that governments lose revenue when people do not pay taxes. Tourists who come to town require police and fire protection, along with other city services, so if guests pay no taxes, local governments foot the bill for services they provide.
The laws that have been passed in US cities are diverse, but almost all address taxation to make sure that travelers contribute toward city services that they benefit from. Airbnb collects the tax from guests online and forwards the money to taxing agencies to make sure it is paid. Travelers who want to experience a more homelike setting still save money, so this taxing policy has not had a big impact on the Airbnb business.
When cities start shutting down Airbnb rentals, the impact is felt on guests, tenants, and landlords. Guests are subject to inconvenience, embarrassment, and interrupted vacations.
As cities get serious about regulating short-term rentals, everyone from landlords to tenants to travelers may face the impact of an
Airbnb eviction.
Learn more
.
Horror Stories For Guests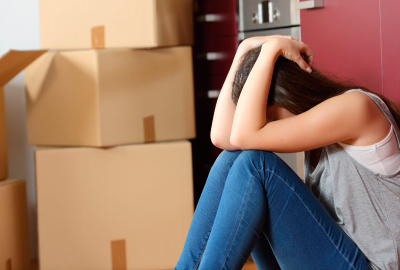 When a person posts property on Airbnb, the assumption is that they have the right to lease it, either because they own the property or because their landlord gave them permission. Airbnb does not ask for proof that the host can sublet. If the real landlord, or the city, finds out about the unauthorized rental, they can shut it down.
This happened to the Berlan family of Texas who paid $1,500 to Airbnb to stay in a three-bedroom California apartment for five days. When they returned to their apartment midway through their stay, they found an eviction notice on the front door. Their keys did not work, and they were unable to get into the room to retrieve their clothes and the souvenirs they had purchased. No apartment staff was on-duty to help them out, so they slept in the car for the night. The next morning, they contacted the apartment's landlord via Facetime to explain the situation. While all of their clothes and possessions were brought down to them in plastic trash bags, they still had nowhere to stay for the remainder of their trip.
In Berlans' case, they had rented an apartment from a trusted Airbnb host who was not authorized to sublet the apartment. In addition, the apartment was located in Irvine, California, which prohibits short-term rentals in residential zones. While the family got their money back for the entire rental, along with a credit for a future stay, their trip to see their daughter graduate was disrupted, and essentially ruined. The landlord was impugned, as the problem was caused by a tenant who illegally sublet the apartment in violation of their lease or city ordinances or both.
Not Following Local Laws Can Lead To Fines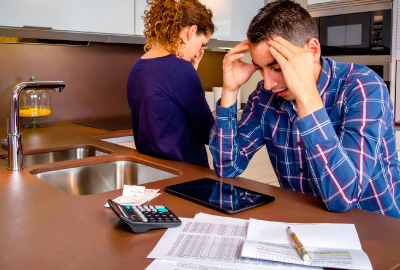 In the past two years, cities from New York to Maui to London have passed laws to regulate, or in some case prevent, short-term rentals of under 30 days. Enforcement may be the result of monitoring Airbnb websites, spot checks, or maybe even an aggravated neighbor turning in an illegal host. The shutdown occurs quickly, which means that a guest arriving at the property can be turned away. Whether a tenant initiated the illegal sublet or the landlord did, the landlord is subject to paying fines.
On the island of Oahu, Hawaii, officials faced 3,700 illegal short-term rentals, with many of them in the capital city of Honolulu. When the City Council authorized money to bankroll inspectors to crack down on violators in 2016, they began to shut down over 20 violators per month, with many in Kailúa, an exclusive suburb of Honolulu. The number they shut down were a drop in the bucket considering that illegal rentals are rampant, but owners are faced with a $1,000 per day fine from the city if they do not shut down in 30 days. This means they may evict current tenants and not have the units available when travelers come.
All around the world, local governments are shutting down illegal rentals and slapping fines on owners, which has caused many landlords to shut down their business of subletting property. In Spain, for example, local authorities introduced large fines for those who illegally sublet their properties. On islands such as Majorca, Ibiza, Menorca, and Fomentera, the fines are as high as $48,000 for individuals caught renting and 10 times that amount for travel agents or websites that promote them. British tourists who visited Spain were turned away from apartments they had rented on Airbnb.
Local inspectors seek out violators after being tipped off by neighbors on an online reporting system. Disincentives for renting were so high that many travelers who had paid for airline tickets and holiday excursions were left out in the cold when owners pull their flats off the market.
Unpleasant Consequences For Tenants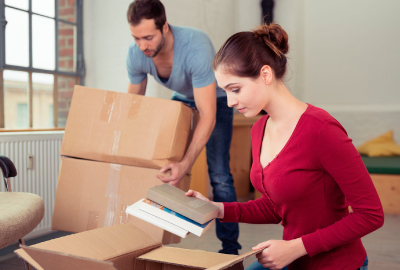 In many states, certain types of subletting, even by tenants, is permissible, so long as the landlord agrees. In parts of California and in New York City, for example, where rents are high, landlords allow subletting to make sure the rent gets paid. For some tenants, taking in a roommate or renting out all or part of their home or apartment a few nights a week or for a special event offers needed income.
All those who offer property to vacationers or other tenants must keep up with local laws to make sure they are legally subletting property to avoid a sudden interruption of expected income. This is a particular risk in cities large tourist populations like New Orleans, Louisville, and as mentioned, Oahu, where there is both a high demand for rental property and a large number of people willing to provide it. If the city swoops in to close down an illegal rental, tenants who sublet, landlords who permitted it, and travelers who benefited can find their circumstances altered in a moment with no notice.
Many landlords forbid subletting as it causes problems with neighbors, puts their insurance at risk, and leads to escalated wear and tear on their property. When they find that their tenants are subletting, landlords might start out by giving their tenants a verbal warning, but the next step can be canceling the lease and evicting the tenant.
Landlords Bear The Brunt Of Airbnb Evictions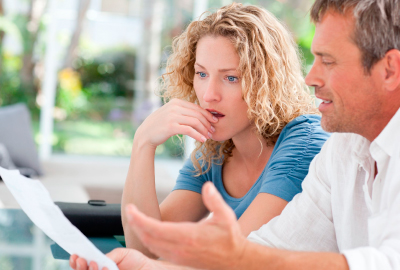 Landlords who fear their tenants are subletting must be vigilant in order to prevent unexpected fines. Local laws in effect in cities such as San Francisco and Miami are recent, but ignorance of the law is no excuse for violating it. The fines imposed by cities are often directed at the landlord.
In New York City, landlords are particularly at risk for economic reprisals from the city when tenants sublet. A three-man team comprised of a police officer, firefighter, and building inspector search out illegal sublets, which they maintain are operating as illegal hotels. While the team harassed guests, it is landlords who are charged with huge fines well into the thousands. Violators in Hawaiian cities can expect the same. In Denver, new laws charge landlords up to $999 per incident if sublet residences are not properly licensed.
Where local law forbids subletting, landlords may rely on monitoring services to make sure that tenants are not subletting. In many cities, where legislation is now in effect, Airbnb agreed to post property identification numbers and often tax IDs which makes finding violators easier for landlords and city enforcement teams. However, properties on Airbnb are not listed by address, which can make detection difficult in many locations.
Cities Lose From Airbnb Rentals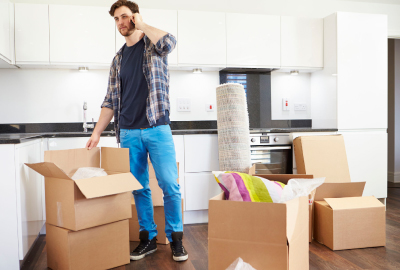 Many municipalities now have laws that prohibit individuals from renting out property if it is not their primary residence or from renting it out for less than 30 days. What is often behind the tougher laws is a concern about how short-term rentals impact housing market. Many cities have a shortage of affordable housing. While Airbnb rates may be less than the cost of staying at a local hotel, the per diem rates are much higher than monthly rents landlords charge for a traditional lease when multiplied out over a month. Renting out property even a few nights a week is attractive to landlords and their tenants. The effect is to take property off the long-term rental market.
In cities with large tourist populations, such as Austin or Palm Springs, finding the balance between meeting the needs of tourists and permanent residents can be tricky. At this point, however, municipalities are those who ignore the needs of those who are expected to set down roots in neighborhoods in favor of lucrative short-term rentals that have implications for all parties in involved with them.
---